by Weldon Ryan
We were invited to display some of my carnival paintings in the Miami Carnival Soiree by Yvette N. Harris of Harris Public Relations on Saturday July 20th. This event was in celebration of the opening of the 35th annual Miami Carnival for 2019. My paintings added carnival ambiance to this already fabulous venue. No doubt I was very happy to be at this event cause Miami Carnival sponsors and the Miami Carnival committee was to be present.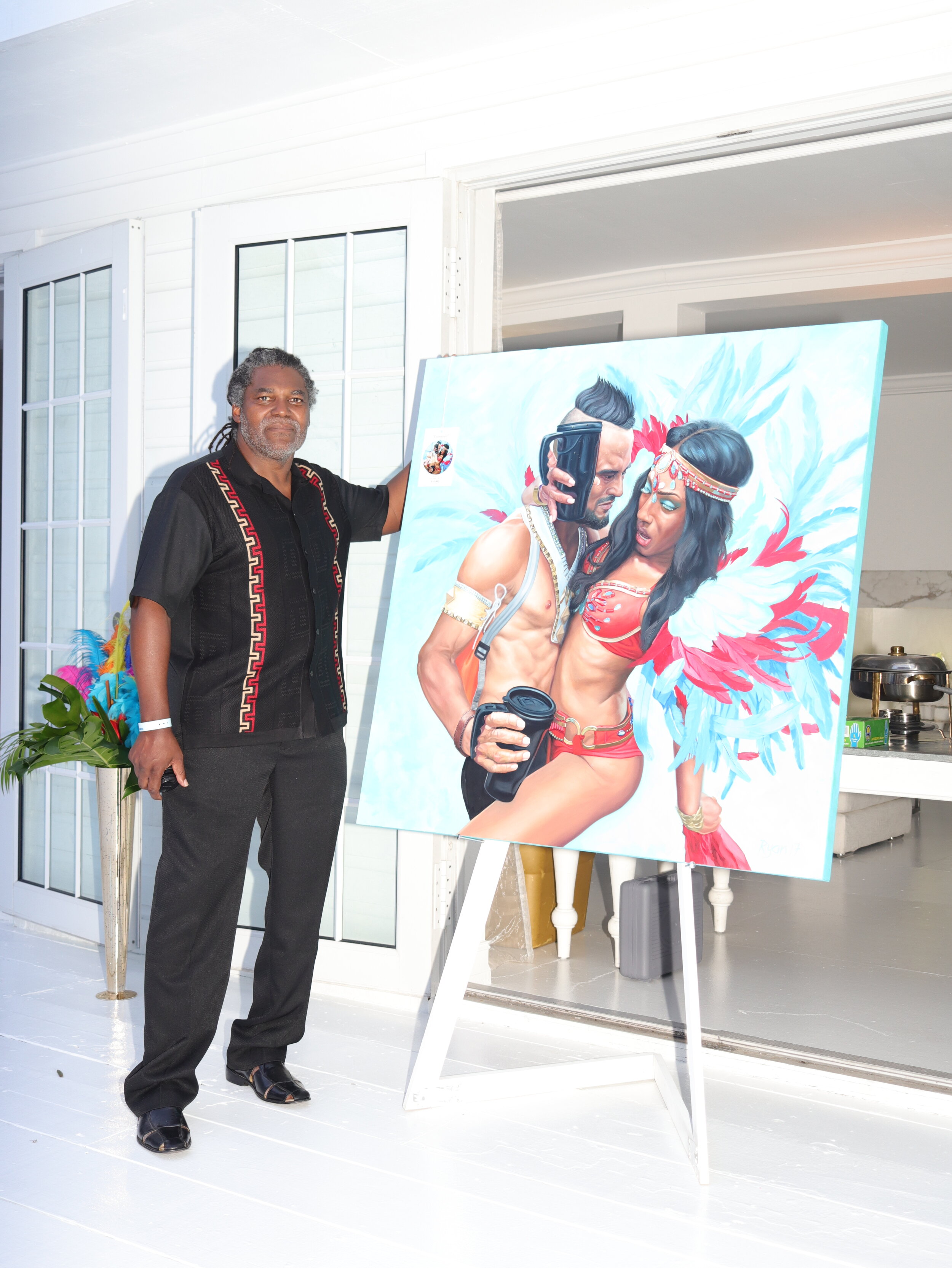 Our 4th annual Art of Carnival Painting select for 2019.
We usually do not take originals out but we rented the car to fit my large 4x4 and 4x3 paintings and finalized the planning of getting us to what was one hell of an event. The venue was a spot used by professional photographers for photoshoots. It was picturest. We were also present during D-Junction as they did their shoot for this years carnival costumes they'd created. Dressed up for the shoot were some long legged Caribbean beauties who later modeled for the crowd. Talk about peltin bumpers.