by Weldon Ryan
The Miami Carnival came around quickly this year. I guess that was because I was so busy trying to do some change up in my style of work. Aside from that I also had to change my work area to permit a level on comfort dealing with the Florida heat especially since I've been working in my garage. One thing I've discovered since last year. Preparation is important. Last year I had to rap up early and didn't stay the entire Carnival Festival because of a bout with heat exhaustion. This year I decided that the best coarse of action was to go the Air B&B way. Richlin, the kids and I started months early renting a space which made the rental much cheaper and affordable. We got there the day day before, although we missed the Jouvert. We took our time and got to the media tent to pick up our credentials and off we were.
With a large contingency of Mas bands The Art of Carnival had a tremendous amount of work to do to capture the essence of Miami/Broward Carnival. Our biggest task was to snap the GenX Massive. They were number 7 on the line-up and I thought heat would be a factor like last year. Fact is the weather was great. Whether it was because of the storm churning in the gulf of because of the change of season I was happy.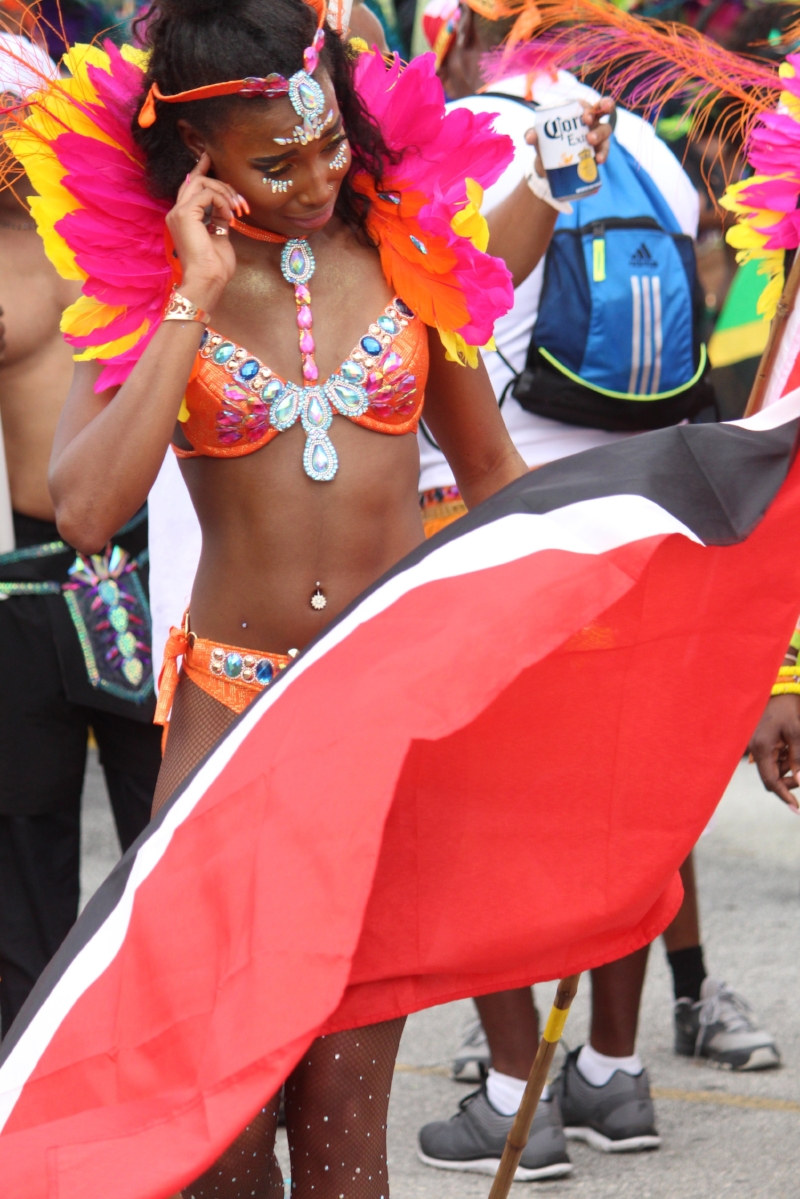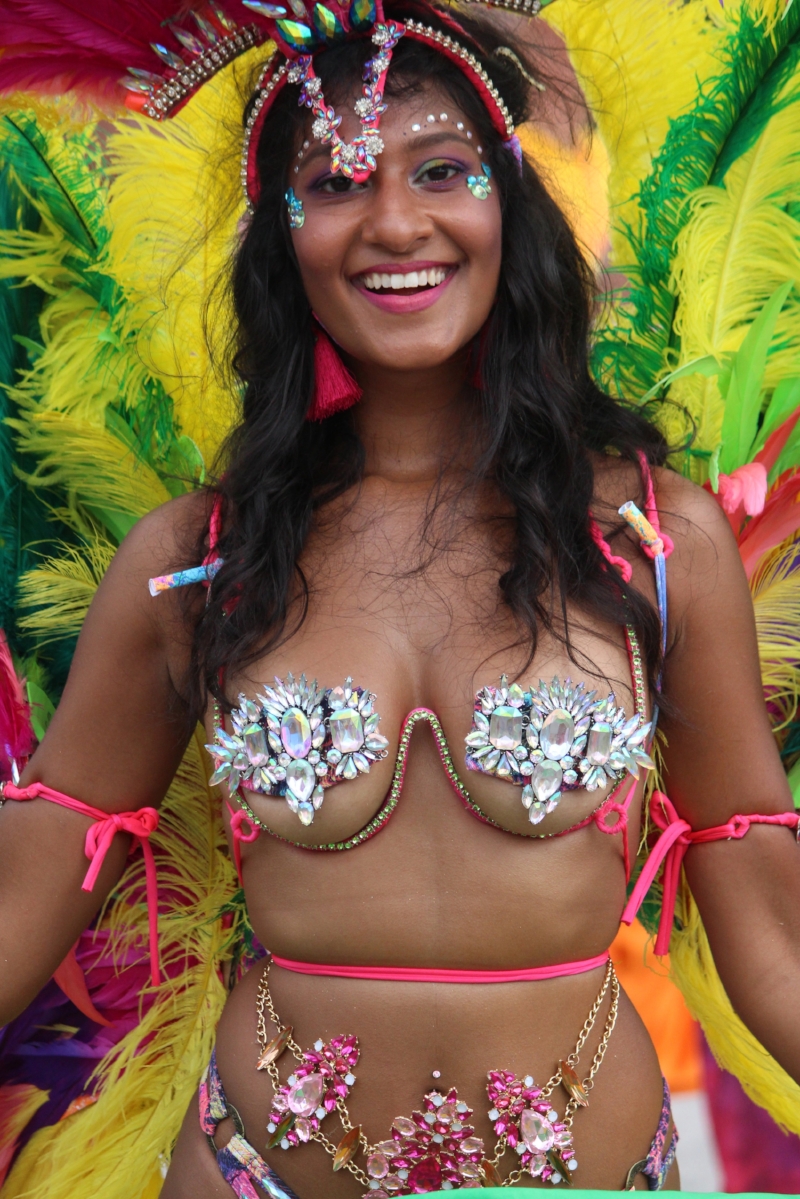 Preparation came apparent to the Miami Carnival Committee as well. There seemed to be some changes to media procedures as well as the parade route and the stage. All in all it was for the better.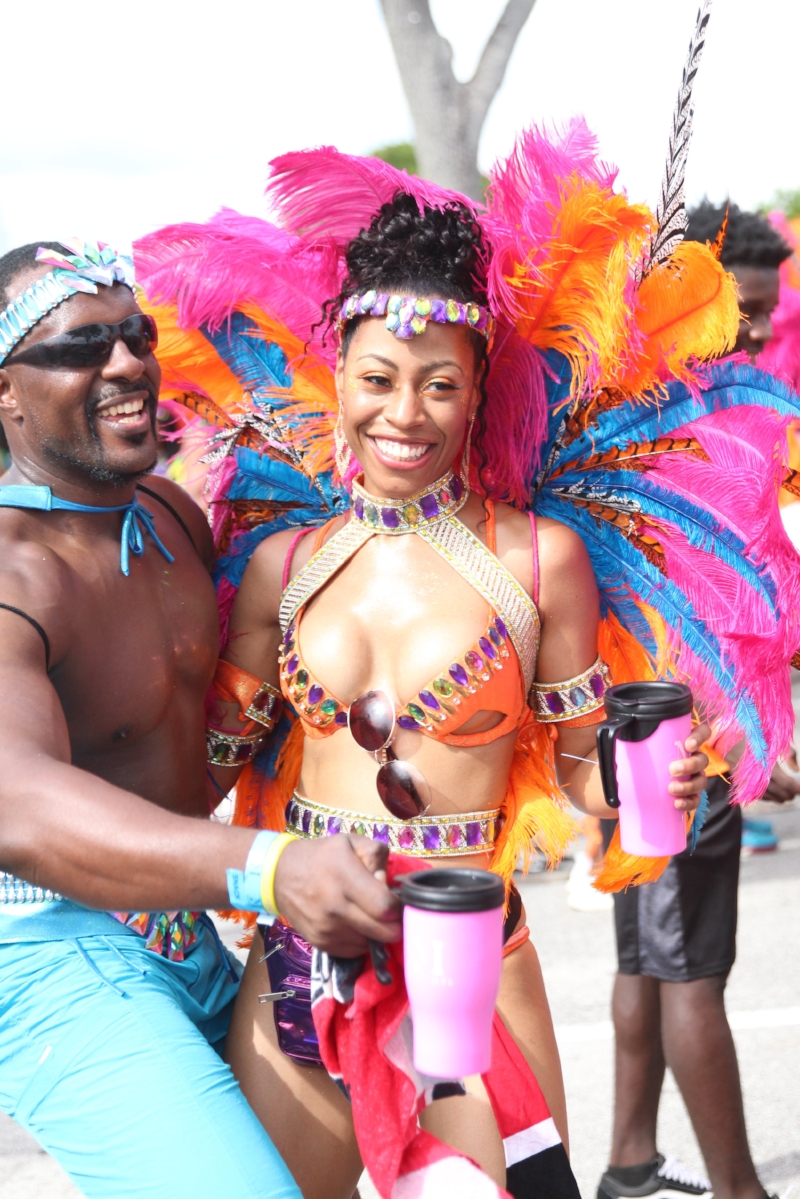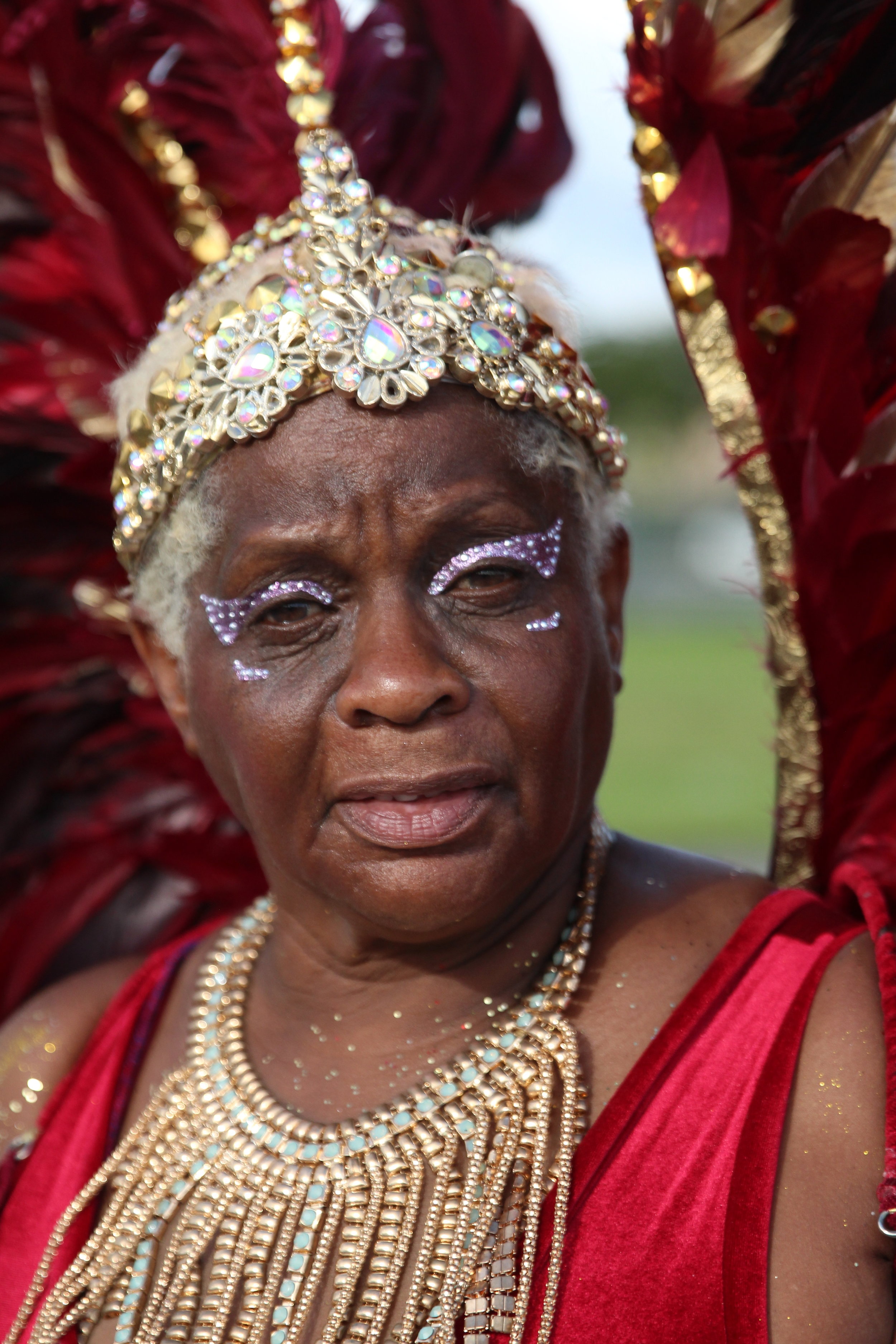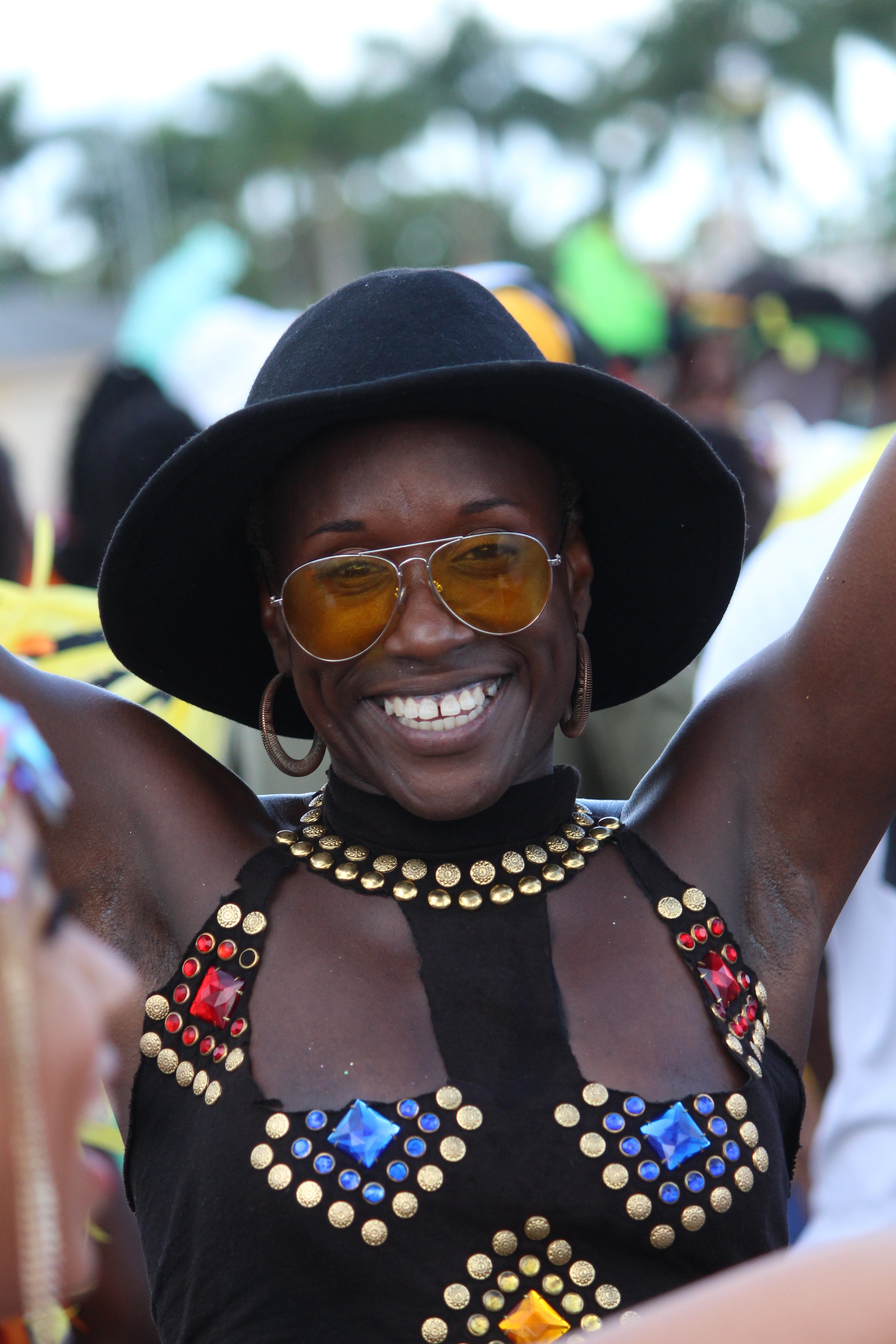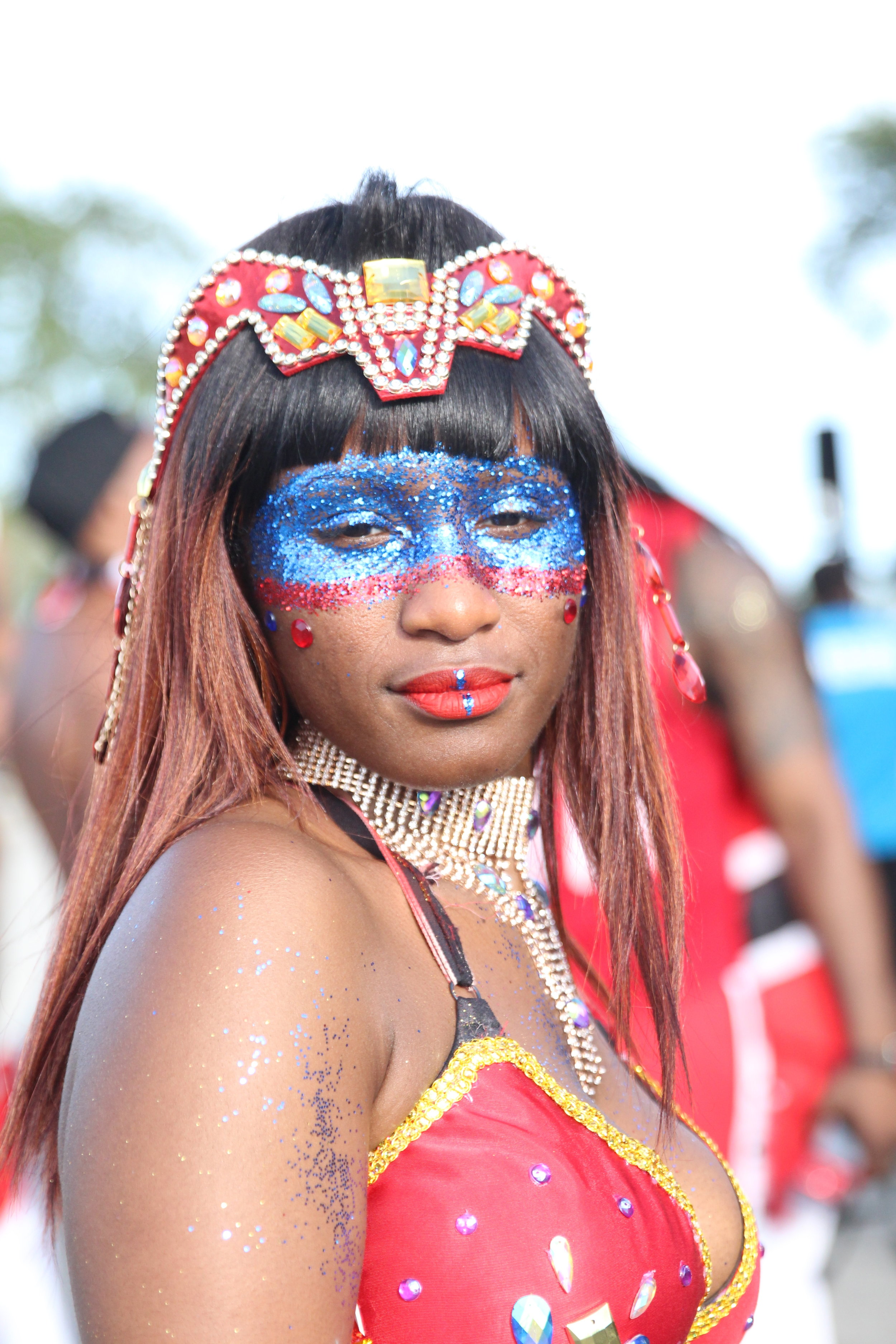 The bands we astounding. Creativity of the costumes had us in awe. If I had to choose which Mas band was the most spectacular I couldn't. I favor GenX the most because it seems like I paint there Mas player the most. But Ramajay, DJunction and One Island also stood out. As and artist and photographer I also believe that the engagement of the players from the bands cloud my judgement in favor. This year I ran in to some faces I have envisioned in paintings and have selected them. The picture files are out but not transferred to the canvas. I also had the pleasure of running into an acquaintance from our first Art of Carnival NYC which was at Clover Fine Art Gallery on Atlantic Avenue in Brooklyn, New York.
I can tell you that I love shooting Miami Carnival. Special thanks to my family crew( Richlin,Savannah and Riva) who took great shots in my endeavor to create art. Enjoy the selection of pictures selected for you to view.
Visit my website www.weldonryancarnivalpix.shootproof.com for picture downloads. Please ignore the watermarks on the pictures. It won't be there on your downloads. Your first image is complementary. Each additional helps to pay for my sites. Instagram @weldony8903
Thanks!