by Weldon Ryan
Labor Day Carnival this year was outstanding despite the looming thoughts in the back of everyone's mind about the potentially catastrophic hurricanes that threatened the Caribbean Islands and Miami Florida. It was so appropriate that the Carnival road march song this years was "We Jammin Still" by Ultimate Rejects FT. MX PRIME FULL EXTREME. With lyrics such as " ohlord the city could burn down we jammin still we jamming still the building could fall down we jammin still we jammin. My crew( Richlin and Xavier) and I started at the beginning staging area and migrated to Kingston taking as many pictures of this fete as humanly possible. What made it almost impossible was the revelers in full enthusiasm and security roping out undesirable participants. The ruckus was on! As my the crew faded and lost in the crowd I hobbled my way to the rendezvous location hoping to reunite with them but this was not possible. As faith would have it I plopped my tired backside in front of the judges stand where I took some awesome pictures which will no doubt end up on canvas!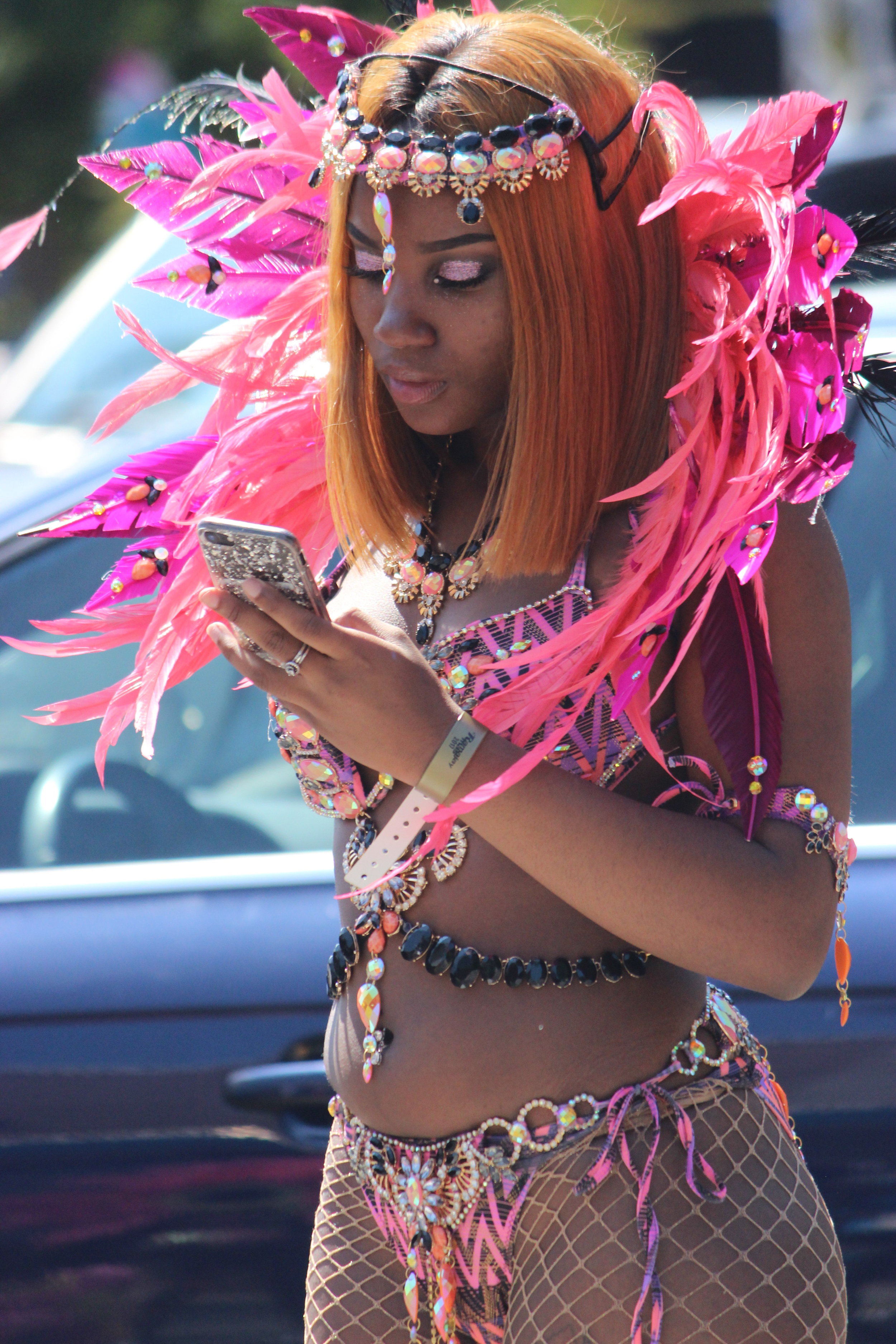 JabJab
by Weldon Ryan
Jab Molassie-Jab is the French patois for Diable (Devil), and Molassie is the French patois for Mélasse (Molasses). The Jab Molassie is one of several varieties of devil mas played in Trinidad and Tobago Carnival. I asked Arlene, a Grenadian participant I met walking to my car about why Grenadian JabJab don't have the variety of blue JabJab. According to her "The Blue JabJab is Trinidad jabJab. Grenada Tried having Blue JabJab's but it wasn't popular so they stopped having blue JabJabs".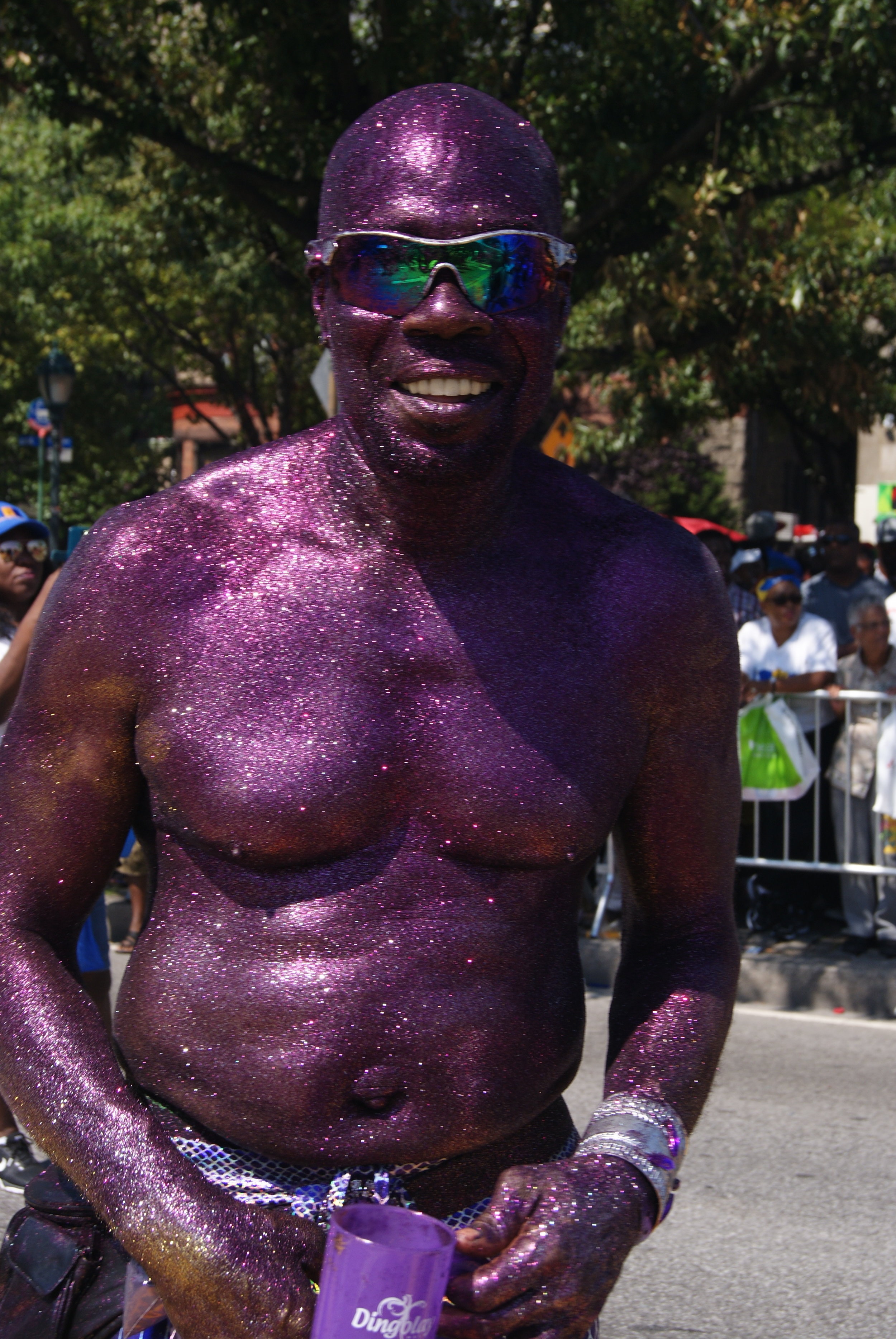 Moko Jumbies
by Weldon Ryan
Moko Jumbie is played atop tall stilts. Moko Jumbie is a very popular character of Carnival and Christmas celebrations throughout the Caribbean. The mas player would wear an elaborate hat and garment styled in various manner. Moko is a derivation of the god "Moko" from West African traditions. The term "jumbie" is a ghost or spirit. Moko is a protector of villages. Being that they are of giant height, this allow them to foresee danger and evil faster than men. Moko Jumbie mas players dance in a particular manner as they dance the parade route along side the trucks.